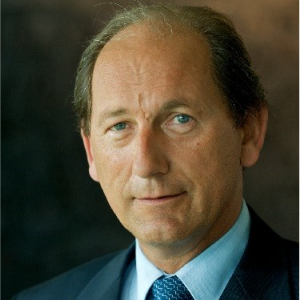 Paul Bulcke
Nestlé
Switzerland
The Board recognises the strategic importance of taking decisive measures to address climate change. It supports accelerating and scaling up our work to ensure the long-term success of the company and to contribute to a sustainable future for generations to come."
Commitment
Nestlé has committed to halve its emissions by 2030 and achieve net-zero by 2050 – even as the company grows. To achieve this:
The company is working with over 500,000 farmers and 150,000 suppliers to support them in implementing regenerative agriculture practices. Such practices improve soil health and maintain and restore diverse ecosystems.
In its operations, Nestlé expects to complete the transition of its 800 sites in 187 countries to 100% renewable electricity within the next five years. The company is switching its global fleet of vehicles to lower emission options and will reduce and offset business travel by 2022.
Within its product portfolio, Nestlé is continuously expanding its offering of plant-based food and beverages and is reformulating products to make them more environmentally friendly.
Nestlé is playing a leading role by tackling emissions across its business and supply chain.
The company is supporting farmers and suppliers to advance regenerative agriculture, planting 20 million trees every year for the next 10 years and completing its transition to 100% renewable electricity by 2025.
Nestlé's detailed, time-bound plan is available here:
https://www.nestle.com/sites/default/files/2020-12/nestle-net-zero-roadmap-en.pdf
Lighthouse initiative
Facilitated through the cooperation with the Earthworm Foundation, the Living Soils project in France provides training and technical support to farmers willing to implement regenerative agriculture practices and measure their impact on soil. In parallel, the project aims at developing new financial tools to accelerate farmers' agricultural transition.
Regenerative practices enhance "ecosystem services" (i.e. carbon sequestration, water resources protection, etc.) in the interest of various groups of stakeholders. Through a multi-stakeholder approach, we develop tools to economically value and remunerate the ecosystem services generated by farmers.
Since 2018 we have piloted small regenerative agriculture practice trials in one of the leading arable region of France with a group of ~100 farmers producing potatoes and wheat. Over the next few years, we want to engage 27 of our largest suppliers, and associated producers, in the transition to regenerative agriculture.
Find out more:
https://www.earthworm.org/our-work/projects/living-soils-in-rosi%C3%A8res-en-santerre-france
Nestlé's Net Zero Roadmap
We're redoubling efforts to combat climate change! We will halve our greenhouse gas emissions by 2030 and reach net zero by 2050 at the latest – even as we continue to grow. We are accelerating our efforts around the world, using our size and scale as a force for good. Changing how we source, produce and deliver our products.