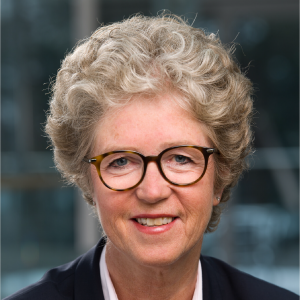 Hilde Merete Aasheim
Norsk Hydro
We, the industry, are experts at competing on costs. We should transfer that expertise to climate emissions, fiercely competing for the lowest level. As a global energy and aluminium company, we are committed to leading the way. Embracing renewable energy through investments and production, shaping responsible supply chains, ensuring that products and materials are recycled and reused while creating more for less.
Commitment
Hydro has the ambition of reducing GHG emissions by 30% compared to 2020 and a vision of carbon-free production by 2050. Our low-carbon and circular products help our customers to reduce their emissions.
Climate action has been a priority for Hydro for decades. We have built a pilot plant in Karmøy, Norway, with the world's most energy- and climate- efficient aluminium smelter technology. Over the last years, we have increased production in areas with renewable power sources and have entered several long-term wind power contracts. Today, 75% of our metal production is based on renewable energy, a main contributor in reducing emissions.
Hydro is also an active member of the Aluminium Stewardship Initiative (ASI), a global, non-profit standards setting organization, working toward responsible production, sourcing and stewardship of aluminium. Hydro is ASI certified throughout the entire value chain.
Lighthouse initiative
To help greener demand, Hydro has developed Hydro REDUXA and Hydro CIRCAL low-carbon circular products, certified by independent verifiers, and covering emissions along the entire value chain. A blockchain solution is being explored to help customers making informed decisions.
Hydro REDUXA is low-carbon aluminium having a footprint of 4.0 kg CO2 per kg of aluminium – which is less than a quarter of the global average. Using renewable energy from hydropower, wind and solar, we can produce cleaner aluminium than ever before.
Hydro CIRCAL is recycled aluminium made with a minimum of 75% recycled, post-consumer scrap. Remelting aluminium requires only 5% of the energy needed to produce the primary metal. Therefore, the higher the recycled content of postconsumer scrap, the better it is for the environment while maintaining high-quality aluminium. More than 100 large building projects globally have used Hydro CIRCAL low-carbon aluminium, and there are many more to come.